English
---
Welcome to CanaRockies Tourism!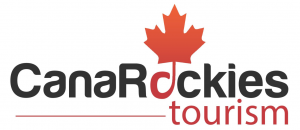 CanaRockies is a western Canada based inbound / outbound tour operator, delivering customized small group luxury tour services to our valuable customers. Headquartered in Calgary, Alberta, CanaRockies operates various packages in Alberta, British Columba, Yukon and Northwest territories. CanaRockies offers numerous unique and attractive activities, with flexible choices from accommodations to special event arrangements.
In 2018, CanaRockies partnered with Rundle Mountain RV Park to offer an unique accommodation experiences in RVs and log cabins just minutes to Banff National Park. It also plans to develop more accommodation options for its growing client needs.
CanaRockies Tourism also provide sports rental services including mountain bikes, comfort bikes, e-bikes, paddle sports (SUPs and Kayak) etc. Our sports rental shop locates at Canmore, Alberta, just right beside one of the most popular bike trail (Legacy trail from Canmore to Banff, 21 KMs one way). This is one of "MUST SEE" activities in Banff area.
CanaRockies invites you to explore with us to a lot exciting destinations!
---
Contact Us
---
Tour Operation Office: 1113, 3961 52 Ave NE, Calgary AB Canada T3J 0J7
Sports Rental: 1734 Bow Valley Trail Canmore, AB Canada  T1W 2X3
China Office: Zhongjin Square, Xuzhou Road, ShiBei District, Qingdao, China
Phone: +1-403-3 97-21 97 (Inbound/Outbound Tour/Ticket) / +1-403-971-9866(Business Development)/ +1-403-971-2228(Sports Rental)
E-mail: info@CanaRockies.com
---
Supplier Opportunities
---
CanaRockies is looking for long-term opportunities with our suppliers. Please contact busdev@CanaRockies.com for more information. Here are the list (but not limited to) of business we are looking for collaborate:
Aviation chartering services
Long term luxury RV / motorhome leasing
Hotels / Resorts
Adventure activities operators
Outbound tour package